The best home service industry business websites are both easy for customers to find and have a high conversion rate – meaning traffic turns into leads.
1. Customers need to be able to find your business
HOW do customers find your business website?
There are 3 main methods a customer will find your home service website:
Organically through search engines
Paid advertising: pay per click ads, social media promotions, featured on other business directory websites like Angie's list or thumbtack
Direct traffic – a user types the url directly into a browser, typically from a business card or print advert
Paid advertising (whether print or digital) is straightforward, so let's take a dive into organic search – which you can have a direct impact on without spending a ton of money.
6 steps to tackle your home service business SEO
So once you've completed those steps you'll have a great foundation and you can move on to making sure traffic to your business website turns into paying customers!
If you need help with any of those steps, Contento Interactive Group has your back! Contact us to get started.
2. People who find you business initiate contact with your business
Now that people are visiting your home service WordPress website, how do we turn that traffic into customers?
Lead Conversion for Your Home Service Website
The website itself needs to explain its offerings, but it also needs a few key elements including:
Tapable Phone number & Appointment form
Trust Badges& Social Properties
Reviews
Branded photos of your staff
Local pages that match your customers town or neighborhood
You can read about these elements in more depth in this article: 5 Essential Elements Your Websites Needs.
Examples of high conversion home service business websites: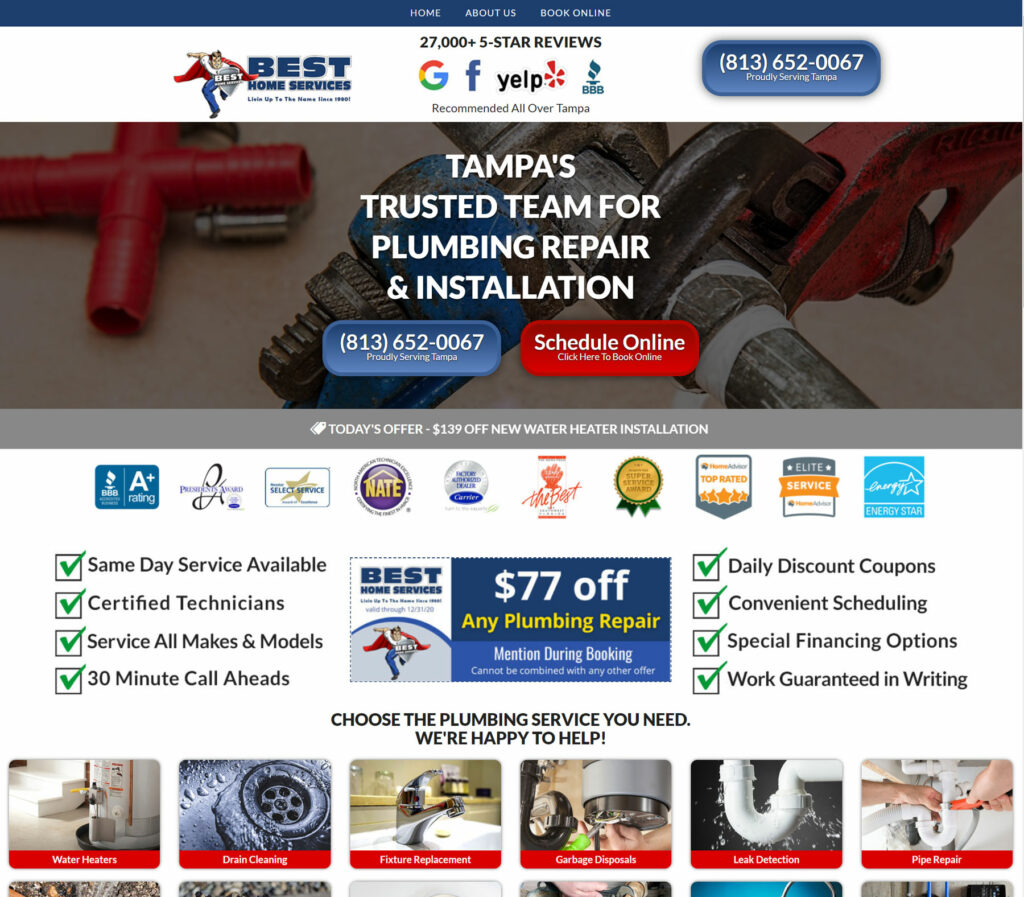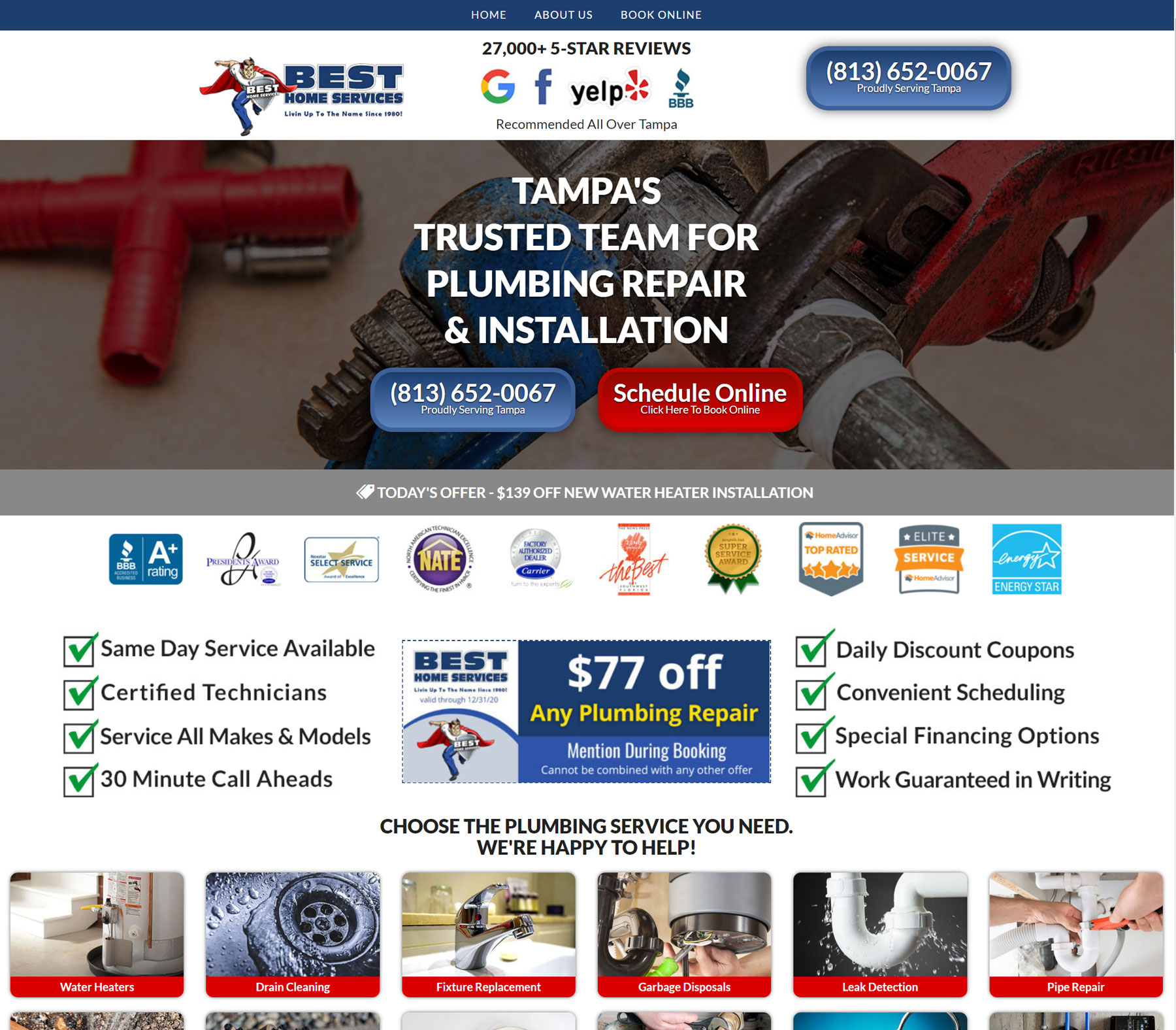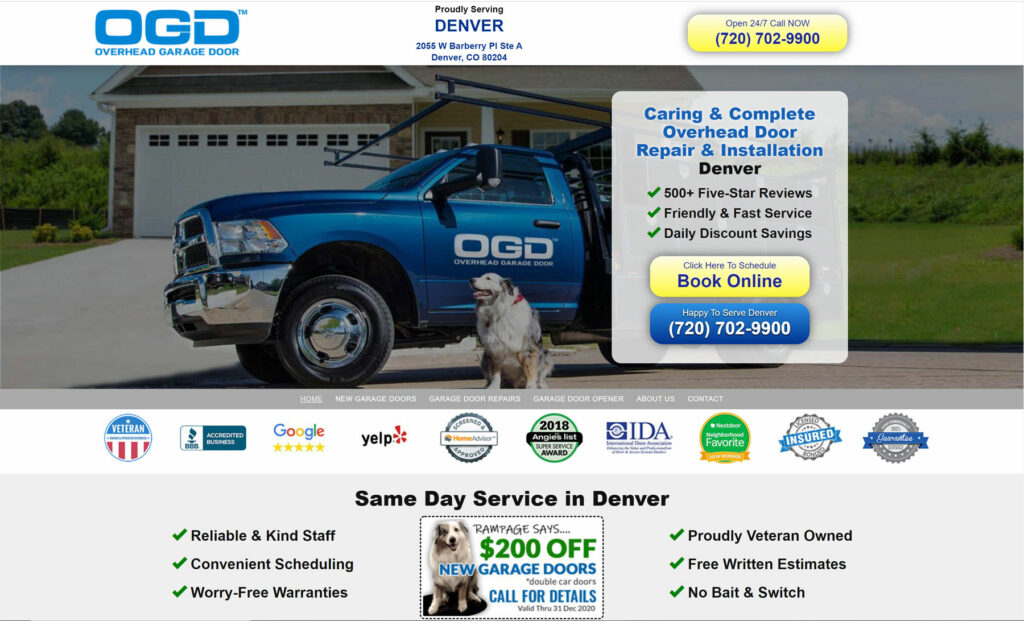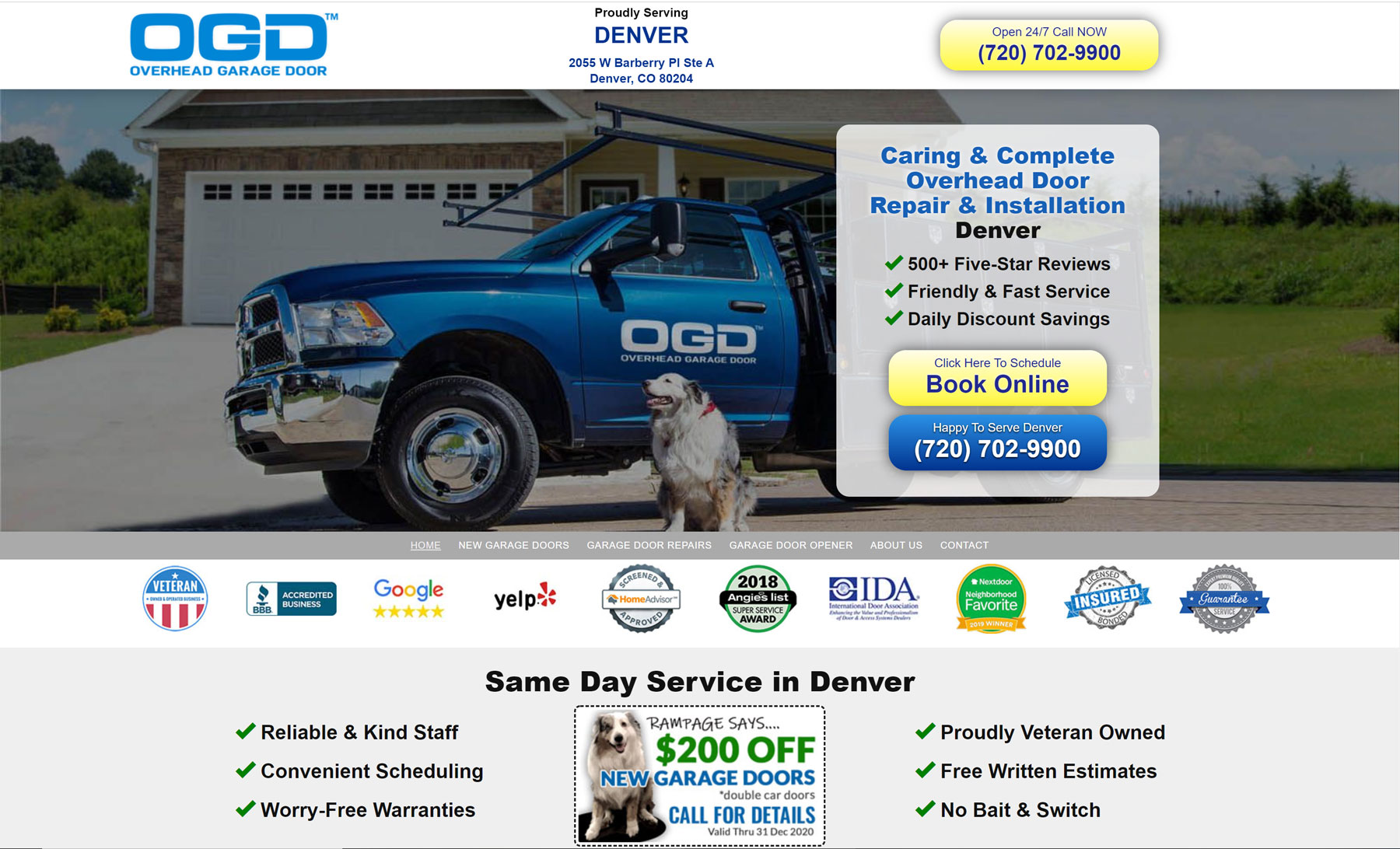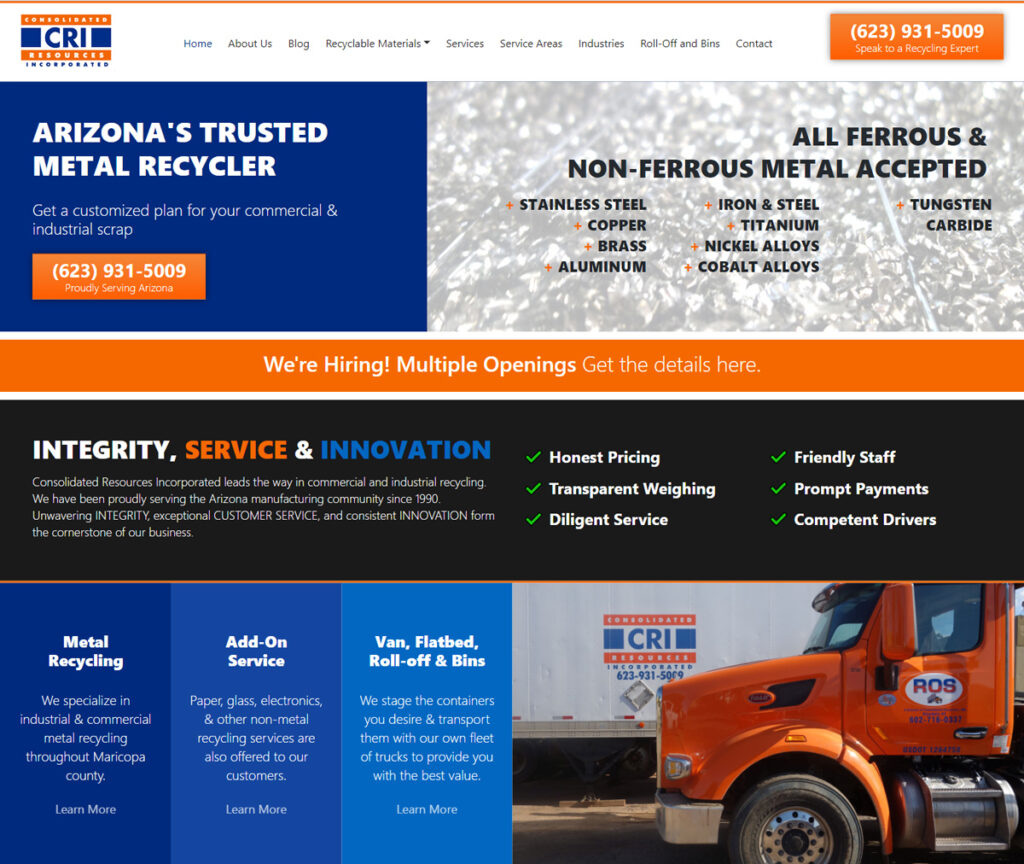 Try a Home Service Website built by Contento Interactive Group
If you'd like to check out the difference a home service website built by us can make to your website traffic and customer leads, drop us an email. We love helping home service businesses grow and expand. Whether you are in one of our established industries – garage door service, plumbing, electrical, HVAC, recycling, painting, pressure washing, or another type of construction, we can get your business online, ranking and generating customer leads.