Originally published on Medium.com
There are certain elements that every high-converting PPC website for the garage door industry should have. Here are some of the most important ones:
A clear and concise headline that immediately tells visitors what your website is about and the main area or city you service.
A powerful call to action that encourages visitors to take the next step. Avoid generic forms. An email formatted "contact us" form is no different than sending an email. Instead, create a form that allows users to select preferred times of day & collects job details & home location. Your business phone number should be visible at all times and will dial the number when clicked.
An appealing and user-friendly design that makes it easy for visitors to navigate your website. Don't overcomplicate the site. This is focused on PPC — keep the main menu limited to 3 or 4 items. Incorporate friendly images of your uniformed staff working with happy clients. Show you have a fully stocked, branded work truck.
Relevant and keyword-rich content that speaks to your target audience. The headline should list the service or feature and the benefit. Avoid keyword stuffing.
Optimized images and videos that help improve your website's overall conversion rate. Test your site on google page speed metrics. Most users will be accessing your site through their mobile device. Make sure you are passing the audits with a green grade.
PPC Websites In-Action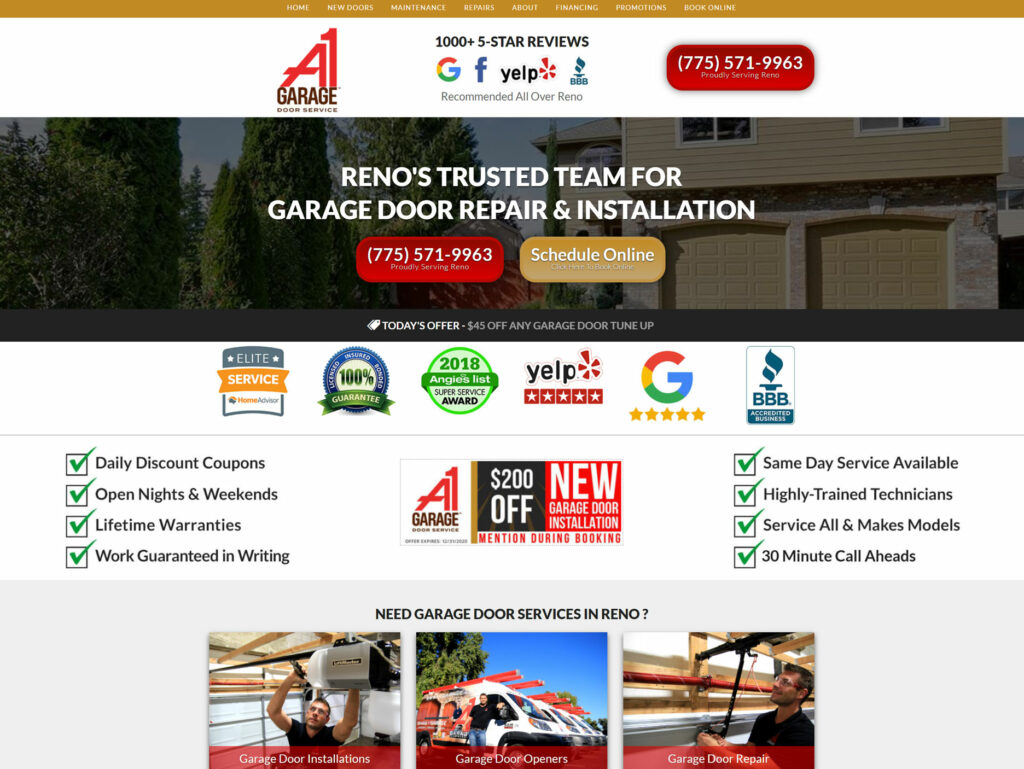 Some examples of services pages for well-performing PPC sites include:
716 Garage Door Service (Buffalo, NY)
– Garage Door Maintenance
– Garage Door Repair
– New Garage Doors
Here is an example of well-performing location pages:
Canadoor (Ontario, Canada)
– Barrie Garage Door Service
– Toronto Garage Door Repair
Bonus Tips
You'll notice a few other items that are consistent between these two examples including displaying trust badges from company and industry associations and awards; consistent and positive messaging; and content that is concise.
You're on your way to a Successful PPC Site!
If you can include all of these elements on your website, you'll be well on your way to generating more leads and sales from your PPC campaigns.